4D E-Payment Integrator
Internet E-Commerce simplified. Components for Credit Card and Electronic Check (ACH) processing via major Internet payment gateways. Rock-solid E-Commerce components trusted by thousands of developers worldwide.
Download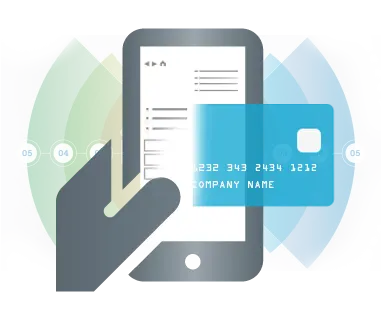 Payment Processing Integration Components
The best-selling suite of Internet E-Commerce components. E-Payment Integrator is the easiest way to add secure and reliable Internet payment processing to your applications. E-Payment Integrator alleviates the complexity of integrating electronic payment support by providing components with an intuitive interface for handling credit card and eCheck transactions. There is no need for developers to learn complicated socket programming or security implementation. By using the E-Payment Integrator, developers are able to target and develop for any currently supported payment gateway.
Credit Card & eCheck Components
---
Components for Credit Card processing and e-Checks included in a comprehensive, e-commerce suite.
256-bit Strong SSL Security
---
Built on top of the IPWorks secure communications framework – trusted by thousands of secure applications worldwide.
Uniform & Extensible Design
---
Very easy to use, with a uniform, intuitive, and extensible design. Common component interfaces across platforms and technologies.
Fully Integrated Components
---
Native software components for any supported development technology – with no dependencies on external libraries.
Blazing Fast Performance
---
Based on an optimized asynchronous socket architecture that has been actively refined for more than two decades.
Outstanding Tech Support
---
Backed by an expert team of support professionals. Unlimited, free Email support.
Credit Card processing and eCheck support for every major Internet Payment Gateway.
Check21 electronic check image processing support.
Secure data communications using up to 256-bit SSL encryption and Digital Certificates.
Reliable high-volume transaction processing.
A complete unified framework with a common, easy-to-learn object model and simplified interfaces enable you to do more.
Address Verification Service (AVS) support.
Credit Card validity checks decrease expenses that result from attempting to authorize invalid credit cards.
Components are thread-safe on critical members.Fast, robust, reliable components that consume minimal resources.
Native development components for all supported platforms and technologies.
Full support for mobile development.
Rigorously tested, rock solid libraries that have undergone hundreds of thousands of hours of testing both internally by our QA team and externally through customer installations.
Detailed reference documentation, sample applications, fully-indexed help files, and an extensive online knowledge base.
Backed by multi-tier professional support, including free email support and enterprise-level paid support.
Supported Gateways
The following is a list of payment gateways supported by E-Payment Integrator:
Components
The following components are included in 4D E-Payment Integrator. Please note that due to platform limitations, not all components are available in all editions.
Included Demos
These demos are installed with the product. Download the FREE trial to get started.
DirectPayment Demo
Shows how to use the DirectPayment component to process credit card transactions…
Platforms: Android, ASP, ASP.NET, C++ Builder, Mac/Cocoa, Delphi, Mac/iPhone, Java (Console)
ECheck Demo
Shows how to use the ECheck component to authorize checks with several different…
Platforms: ASP, C++ Builder, Mac/Cocoa, Delphi, Java (GUI), Java (Console), Kotlin, C#, VB.NET
ExpressCheckout Demo
Shows how to obtain payment quickly through PayPal using the ExpressCheckout…
Platforms: ASP, ASP.NET, JSP, PHP
ICharge Demo
Shows how to use the ICharge component to authorize credit card transactions with…
Platforms: Android, ASP, ASP.NET, C++ Builder, Mac/Cocoa, Delphi, Mac/iPhone, Java (GUI), Java
Retail Demo
Uses the Retail component to authorize a card present transaction.
Platforms: C++ Builder, Delphi, Java (Console), Kotlin, C#, VB.NET, C++, VB
30-Day Fully-Functional Free Trial
Get started today and see why developers world-wide choose 4D Payments components.